Concepts and deeds of rooting in Taiwan
H.P.B. was originated in Ching-Sui town, and then moved to a standardized factory in Taichung Industrial Park. After that, H.P.B. was relocated in Central Taiwan Science Park. Over the past 13 years, we have always sustained our operation philosophy 'root in Taiwan' and focused our business in Taiwan. There are 120 employees in Taiwan headquarter. R&D, sales and manufacturing teams are all located in Taiwan. On the second half of 2013, we plan to enlarge factory site in Taiwan and relocate our optical components back to Taiwan for automation. High temperature coating is introduced to molding plastic lenses and automation equipment is also implemented. This is to safeguard the careful planning of rooting in Taiwan.
Social contribution
What we take from the society will be returned to the society. Besides well-built welfare system for the employees, either the corporation or our employees continuously donate funds to disadvantaged groups. We have been entrusted in the society for years.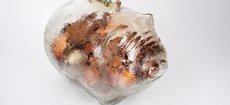 Social allowance
For single parent families, low income families, or families with disable people, donated funds collected from H.P.B. are offered every month for long term purpose.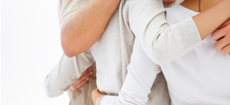 Corporation emergent funds
The income account of parking fees, dormitory fees and company subsidies was manipulated to help disadvantaged groups due to reportedly approved emergent circumstances.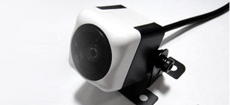 Donation of cameras
H.P.B. annually donates cameras to schools in need and customizes cameras for schools. Besides, H.P.B. is also responsible for the maintenance and update of the cameras. This strengthens the campus safety.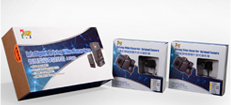 Donation of vehicle recorders
Due to the increasing cases of car accidents, out-car safety, as well as in-car safety, should both be taken into critical consideration. H.P.B. donates vehicle recorders of its own brand to disadvantaged groups every year. In year 2012, H.P.B. donated 180 sets of vehicle recorders for Home Care buses in Taichung city. In addition, H.P.B. also donated vehicle recorders to school buses of the disabled of 58 schools. This greatly improves inside and outside the car safety for the impaired students.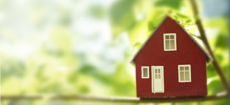 Sponsor for disadvantaged schools
H.P.B. annually sponsors three disadvantaged schools to hold summer camps. Disadvantaged schools are H.P.B.'s top priority of sponsorship (the following priority is for students who are excellent on studies and behaviors). H.P.B. also holds one-day activities in summer for disadvantaged students. Students are able to visit CTSP bureau and companies. Students are also hosted with five-star hotel meals and are given stationeries. Students can thus feel the warmth from the society.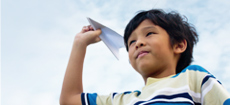 Inspiration program
This is H.P.B.'s brand new program in year 2013. This program's concept aims to satisfy students' needs of purist education, to encourage schools to create diverse learning opportunities, to develop school featured and unique teams, to inspire student potentials, to strengthen student confidence, and to affirm and actualize selves. This inspiration program intends focuses on schools which have little resources in remote areas or obtain little attention from the society.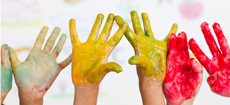 Orphanage activities
H.P.B. staff visit orphanages on Christmas and spend time with 200 children. We contribute funds, presents and clothes and guide the children to take part in different kinds of activities. This makes an unforgettable Christmas for all the children.
Other social relief:
On three major holidays, we choose gifts from disadvantaged groups and give them to our staff and long-cooperated customers. We also aggressively participate in social activities and put our power into action in a timely manner.
Customer protection
H.P.B. is definitely responsible for the customer protection in regard to all the products and even premiums. Vehicle recorders in particular are insured with NT 10,000,000 dollars of product liability insurance. Regarding customer service, we always confirm to government regulations. Even if the products are phased out, we still support product maintenance within certain period of time in order to guarantee customers benefits.